Protect your Investment
We have been coating trucks in York Country since 2001. Scheduled an Appointment Today to Protect your Truck!
Rhino Benefits
Impact Resistance
Rhino Lining spray on liner provides additional protection against dents, dings & other damage to the bed of your truck!
Slip Resistance
The texture of Rhino Linings improves traction on slippery surfaces. No more falling in the bed of your truck.
Corrosion Protection
Say goodbye to rust & corrosion by using Rhino Lining to coat & seal surfaces against harsh chemicals & the environment
Abrasion Resistance
Everyday use on your truck bed can be hard on painted surfaces. Rhino Lining protects your investment by adding a layer of protection!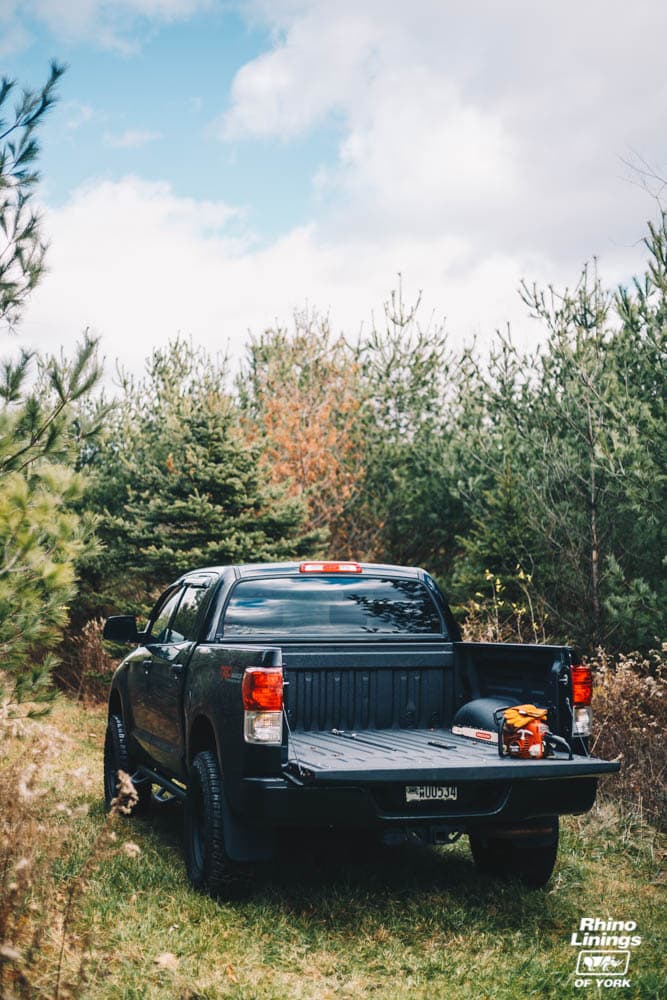 The Process
Wrap & Mask
Protecting your truck is important to us! For this reason every vehicle is completely wrapped in collision wrap before we do anything else. Next we disassemble all items in the bed not to be coated, such as tie downs, lights, & switches. We then use industry specific wire imbedded tape to create crisp edges.
Scuff & Spray
Proper surface prep is the key! With every truck we thorough scuff & sand all surfaces to be coated. Lastly we hand wipe all surfaces thoroughly with Acetone to remove all dirt, debris & oils that may be remaining on the surface. We use state of the art Graco High Pressure spray equipment for even coating & concise textures.
Peel & Assemble
After the truck has been sprayed we remove all masking and reassemble everything that was initially removed. Lastly we perform a quality check to ensure that your are receiving the best quality product available.
Reviews
"WOW! I cannot thank Rhino Linings of York enough for the quality job they preformed on my Tundra. The razor sharp, straight tape edges and consistent uniform texture is the best I have ever seen! My pride and joy also received a Chrome Top Coat to the bed, keeping that crisp black color. Thank you guys so much!!!! "
Curtis